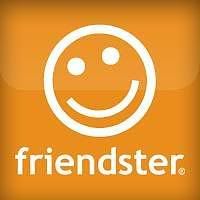 In 2002, Jonathon Abrams and Peter Chin made their social media site live. Within several months, millions of users were using the service. Although sixdgegrees.com was one the first social media sites, friendster was the first successful social network. Abrams and Chin designed the site to be safe for users and allowed users to find friends by browsing through profiles. Nothing this personal has been established in the Information Age. For the first time, people can connect instantaneously through webpages with content and pictures.
For other breakthroughs in social networking, see:
Source: David Kirkpatrick, The Facebook Effect: The Inside Story of the Company That Is Connecting the World (New York:  Simon and Schuster, 2011), 71-72.
Image Source: Wufa91,"Friendster Logo," Photobucket, http://i152.photobucket.com/albums/s176/wufa91/friendster_logo.jpg (accessed December 12, 2011).