The first FM Station to ever go on air was Edwin Howard Armstrong's W2XMN station.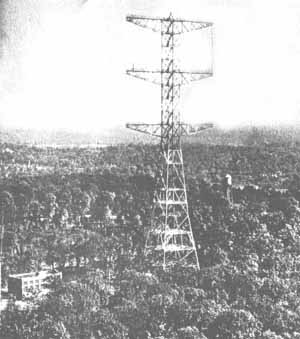 For more milestones in the development of radio, see:
Soure: Christopher H. Sterling and John Michael Kittross, Stay Tuned: A History of American Broadcasting (Mahwah: Lawrence Erlbaum Publishers, 2002),754.
Image Source: "Tower Over W2XMN," Major Edwin Howard Armstrong Memorial Radio Club W2XMN, http://www.qsl.net/w2xmn/Images/tower.jpg (accessed December 14, 2011).